Chris Cotter
Role: Owner / Producer / Session Drummer
Genre Specialty: Rock, Soul, Funk, Country, Jazz, Singer-Songwriter
About Chris
Chris came from a very musical family and has spent most of his life studying and performing music. His experience in recording studios began in his early 20s while working with Grammy Award-winning producer, Tom Hambridge, in Philadelphia's Sonic Studio. That experience propelled him to work on dozens of projects in studios around Philadelphia. After years of recording in some of Philly's finest studios, he decided it was time to develop his own studio and built TribeSound Records in West Chester, PA.
Chris has produced over 75 albums and countless singles. His extensive experience working with artists across a wide range of genres allows him to be comfortable producing music in almost any style. He is exceptional at pulling the best performances from his artists at every session and manages large projects with ease. And his team of session musicians elevates the music of his clients to a Grammy award-winning level. 
For a short time, Chris toured nationally as a drummer but he always preferred the studio over life on the road. As an award-winning session drummer, His sound integrates Rock, Folk, Hip-Hop, Jazz, Funk, African, and Latin Styles. He is sponsored by Vic Firth Drum Sticks and Sabian Cymbals.
Chris remains very active in the local and national music community. He teaches modern recording techniques and he is a member of the Recording Academy where he enjoys casting his yearly ballot for the Grammy awards.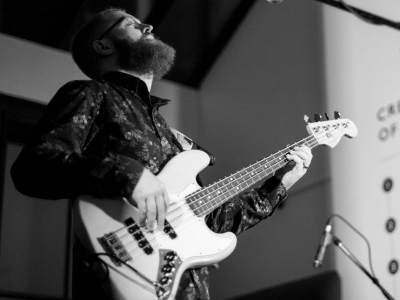 ROB BOLZ
Role: Engineer
Genre Specialty: Alternative Pop, Rock, and Jazz
About Rob
Rob Bolz has loved recording music since a young age, producing songs locked away in his bedroom. Rob studied music technology at Temple University. Upon graduation, Rob began his freelance career recording indie bands and producing podcasts. He now happily has a seat behind the controls at Tribesound. 
When he is not in the studio, you can find Rob on the soccer pitch or cruising the Schuylkill River Trail on his bike.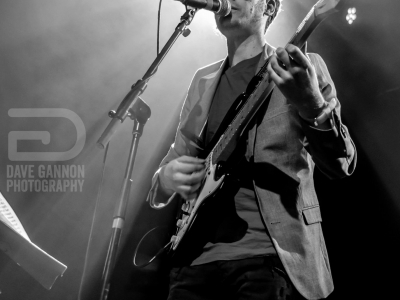 STEVEN BLEVINS
Role: Engineer
Genre Specialty: Hip Hop/Rap, Rock, and Sound Design
About Steven
Music has always been a huge obsession for Steven, whether it be listening, collecting, or creating. Steven's love for music translated directly into the world of sound design, which he discovered during his freshman year at SCAD/ The Savannah College of Art & Design (Savannah, GA). Steven worked on over 50 student film projects while in school, where he strengthened his skills in sound effects editing, mixing, dialogue editing, foley, and more. Subsequently, Steven graduated from SCAD with a BFA in sound design and minors in both Music Production and Music Composition.
Steven spent a few years after college working in LA, where he honed his sound design skills working on projects for clients such as Netflix, ESPN, and FX. Some of his project highlights include Music Editor on "The Callisto Protocol: Helix Station", foreign-dialogue editor on Martin Scorsese's "The Irishman", Netflix's "The Witcher", and Spike Lee's "Da 5 Bloods".
What can we help with?
Sessions are by appointment only. Please contact us to arrange a tour.
ph: 484.502.5150