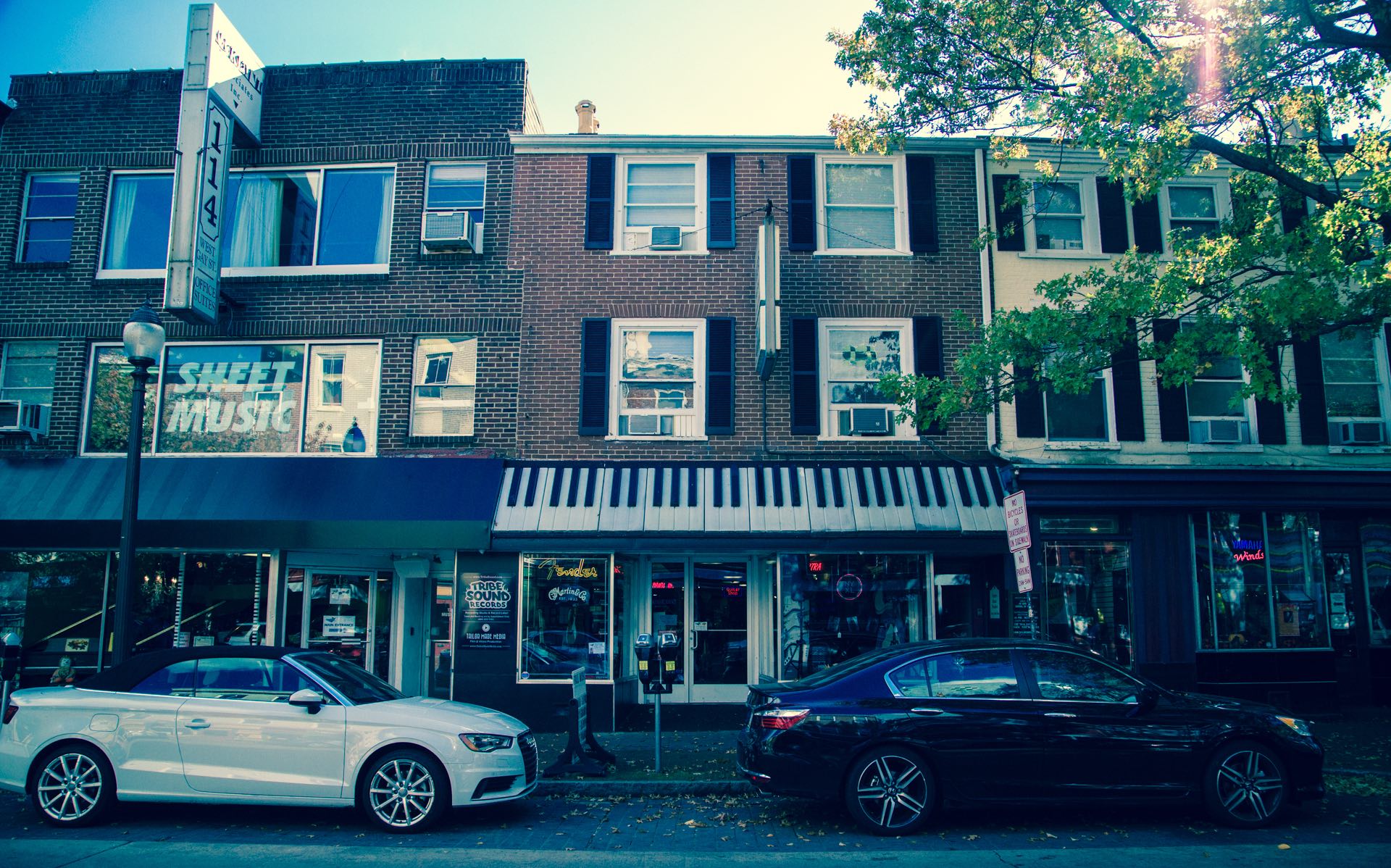 Contact Us
Schedule Your Session ● Set Up A Studio Tour
Feel free to contact us with questions about our studio, the recording process, our label services or to schedule a session or tour. The studio is available by appointment only. The best way to contact us is through this contact form, directly by email or by calling the studio phone. If we are busy or are not available, please provide us with your phone number when leaving your message or emailing us. We are happy to schedule a tour if you'd like to see the place and meet one of our faces before scheduling a session and are always looking for new artists to join our tribe.
116 W Gay St, West Chester, PA 19380
Public Transportation
The TribeSound Records studio is located just two blocks from SEPTA's West Chester Transportation Center, accessible by bus from Philly and surrounding areas.  Here's a SEPTA Trip Planner to help you get here.
After Hours Sessions
After Taylor's Music Store closes, we have a back entrance to Studio A located in the alley between Gay Street and Market Street. If you're facing the front door at Taylor's Music at 116 W. Gay St (you'll be on foot, parking anywhere around there is fine.) turn to your Left and walk to the end of the block at Church St. – Turn Right on Church St. Walk a half a block and you'll see a large (drivable) Alley on your Right. Turn Right into that alley. About 100 feet from the entrance you will see red Bilco basement doors with our TribeSound logo on it. It will be under a Taylor's Music Store sign. We'll be there!
Studio B has an entrance at the Gay Street side of the building between Taylor's store front and the piano show room.